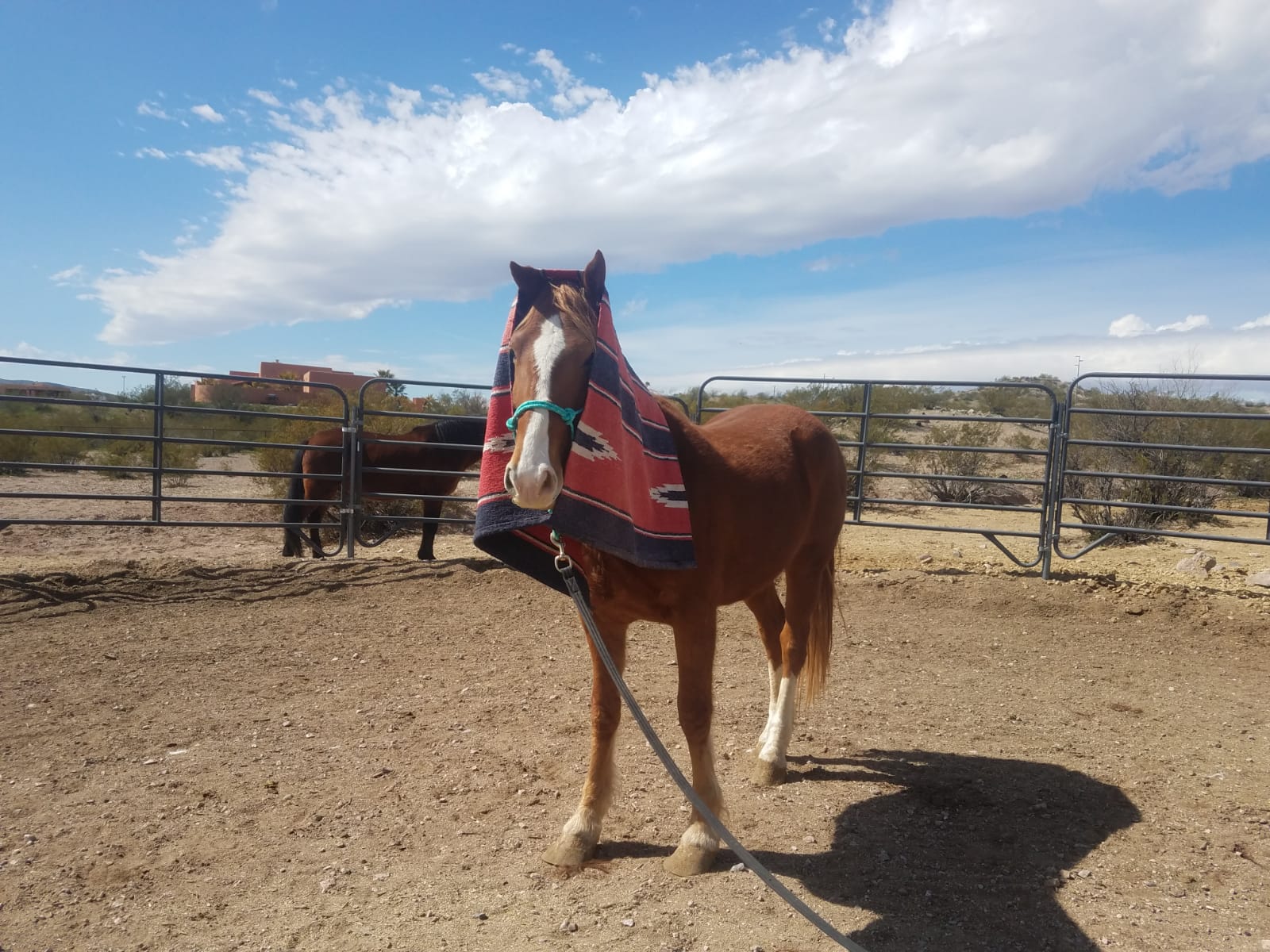 Earl - Earl Red, now Ozzie
Arrival date:
Location:
Birthyear:
Special:
June 27, 2018
Blawn Wash, Bible Springs Complex, UT
2014
Got adopted in December 2018 but owner passed away unexpectedly and he came back to us until he found his new forever home.
Earl is 14-3 ish hands and a real beauty. He is curious, affectionate and playful. He snorts when is feels insecure. The main trick with him is to go slow and at his pace. When given time to think a little he will go with you through anything. Earl passed his TIP training slow but with flying colors. He found a new owner but is back with us due to the tragic and sudden death (heart problems) of his adopter. Earl was looking for a new forever home and his charm brought his new parents here from Nevada! It was love at first sight and a perfect match! He enjoyed scratches behind the ears from his prospective new mom so much, that it earned him the new name "Ozzie" and sealed the deal.  Happy life, Ozzie and Jo-Anna!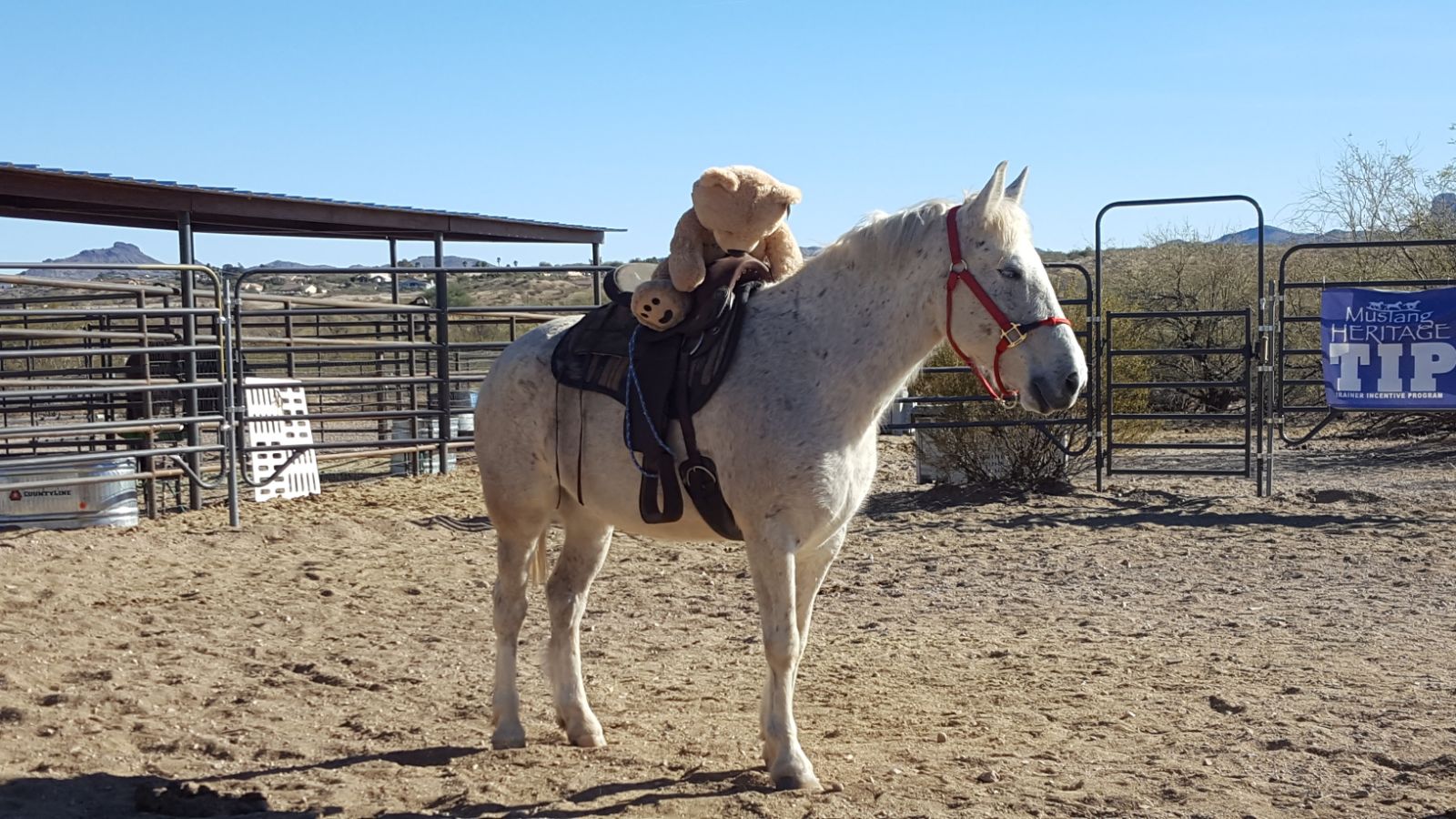 Silver - Silver Bullet Proof
Arrival date:
Location:
Birthyear:
Special:
January 2018
Chloride Canyon, UT
2008
He had ulcers and his belly must have hurt like crazy. With our friend and awesome vet we tried an expensive but effective medicine and it helped! 
Silver Bullet Proof was our first official TIP horse for which we found a new home after training. When we picked him out of a herd of wild horses he tried hard to stay under the radar and almost succeeded. We saw pretty quickly that he was extraordinarily personable and acted like he was a well trained horse who had escaped from a rancher. But it turned out Silver was captured fairly young and spent many years hanging out with other mustangs at BLM facilities. He was put up for adoption many times without success (he must have been wearing a cloak) and therefore was sales eligible. He was the easiest trainee ever. He was pretty much game for everything as long as we gave him enough time to think about it. He graduated with success from TIP and found quickly a home with a family that already has several gray mustangs. Last we heard he was a happy member of the new family, now called "Snowman" by the kids. Happy life, Snowman!